Last updated Wed. Nov. 29, 2016
Welcome
Hi everyone (students and parents)! I'm really excited about this show. There are so many good Led Zeppelin songs--it's not easy picking only one hour of material.
I have put a lot of time into the consideration of what songs will work with the students who make up the cast of this show. There are a lot of angles to consider: vocal range of our singers, ability level per instrument, as well as other factors.
Regular Listening Schedule
We're going to have a lot of fun learning as much as we can about this band. The main thing I want all students to do is LISTEN to songs on a regular basis. So please make a playlist for your child to help him or her prepare correctly. I'm going to be adding to the required listening list as time goes on.
Please feel free to reach out with any questions/concerns at any time!
Song Tutorials
Phase 1
Phase 2
Phase 3
Visualizations
Keyboard Visualization Chart Page
Updated Cast List
Updated as of Tue. Nov. 29, 2016
---
The color coding is not up to date, but the casting is.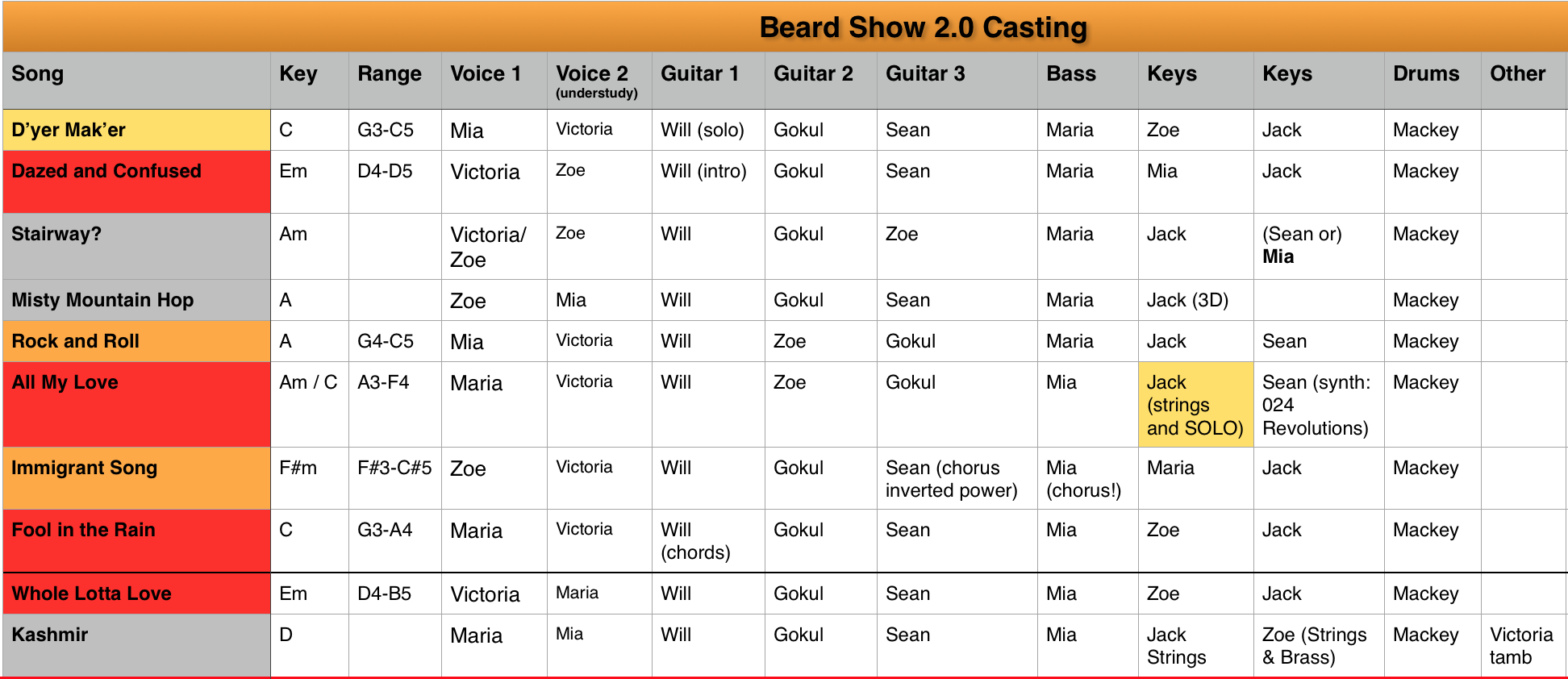 Andy's Color Coding System
This system is to help teachers and students prioritize practice time.
I will give us a couple weeks before implementing.

---