Welcome to the B - Bands Show
Last updated Tue. Feb. 9, 2017
Third round...updated during the show storm.
---
Original Welcome
Student Playlist
PARENTS -- Regular Listening Schedule!!
The main ingredient for success is MAKING your student a playlist on his or her listening device. Please do not leave this up to your kid...or expect them to get this job accomplished. This is the parent's responsibility. Thank you for your participation.
Please feel free to reach out with any questions/concerns at any time!
Song Tutorials
Phase 1
All the Small Things (Blink 182)
I Hate Myself for Loving You (Joan Jett & the Black Hearts)
You Never Can Tell (Chuck Berry)
Phase 2
Three Little Birds (Bob Marley)
Phase 3
Under Pressure (Queen & David Bowie
Like A Rolling Stone (Bob Dylan)
Visualizations
Keyboard Visualization Chart Page
Updated Cast List
Updated as of Sat. Feb. 18, 2017
---
The casting is subject to change...everyone should be listening to all 12 songs.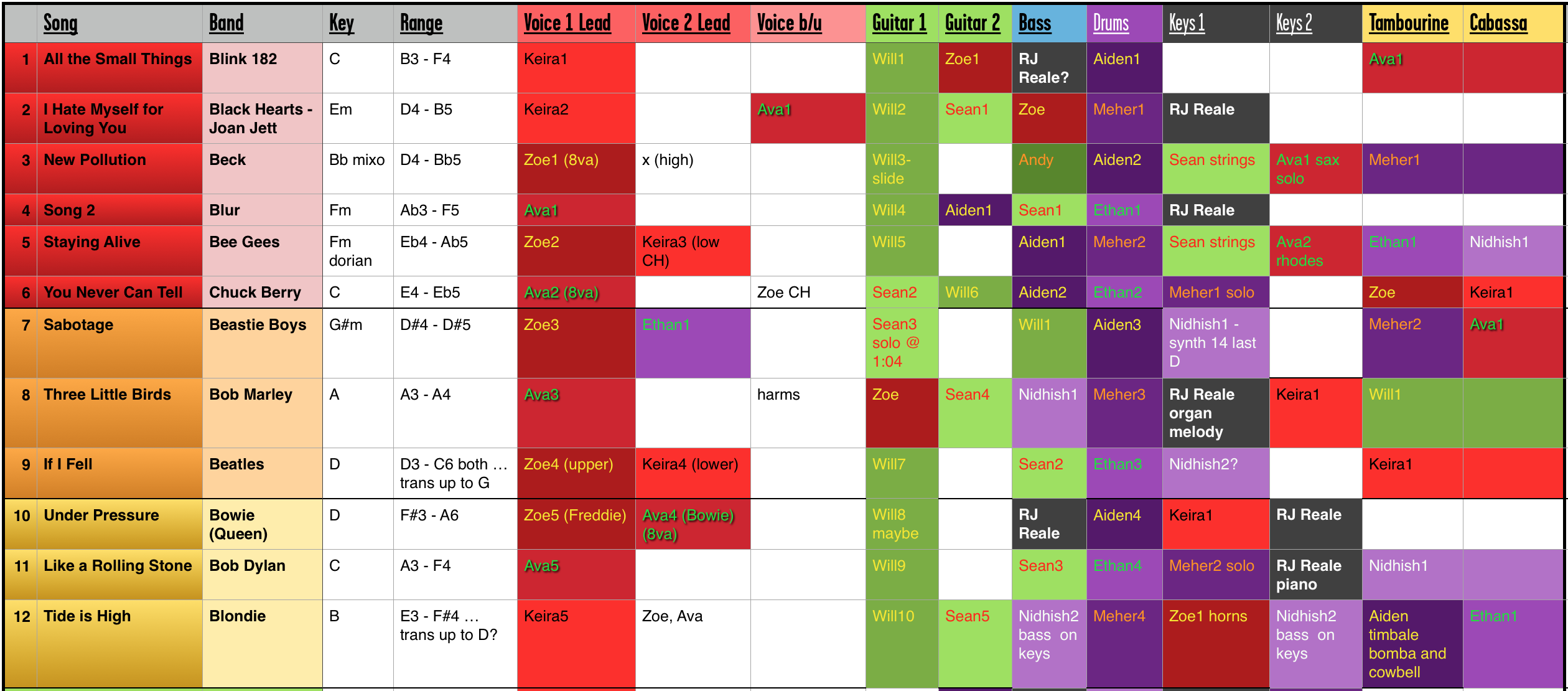 ---
Rehearsal Notes