Last updated Sat. Aug. 12, 2017
SHOW SET LIST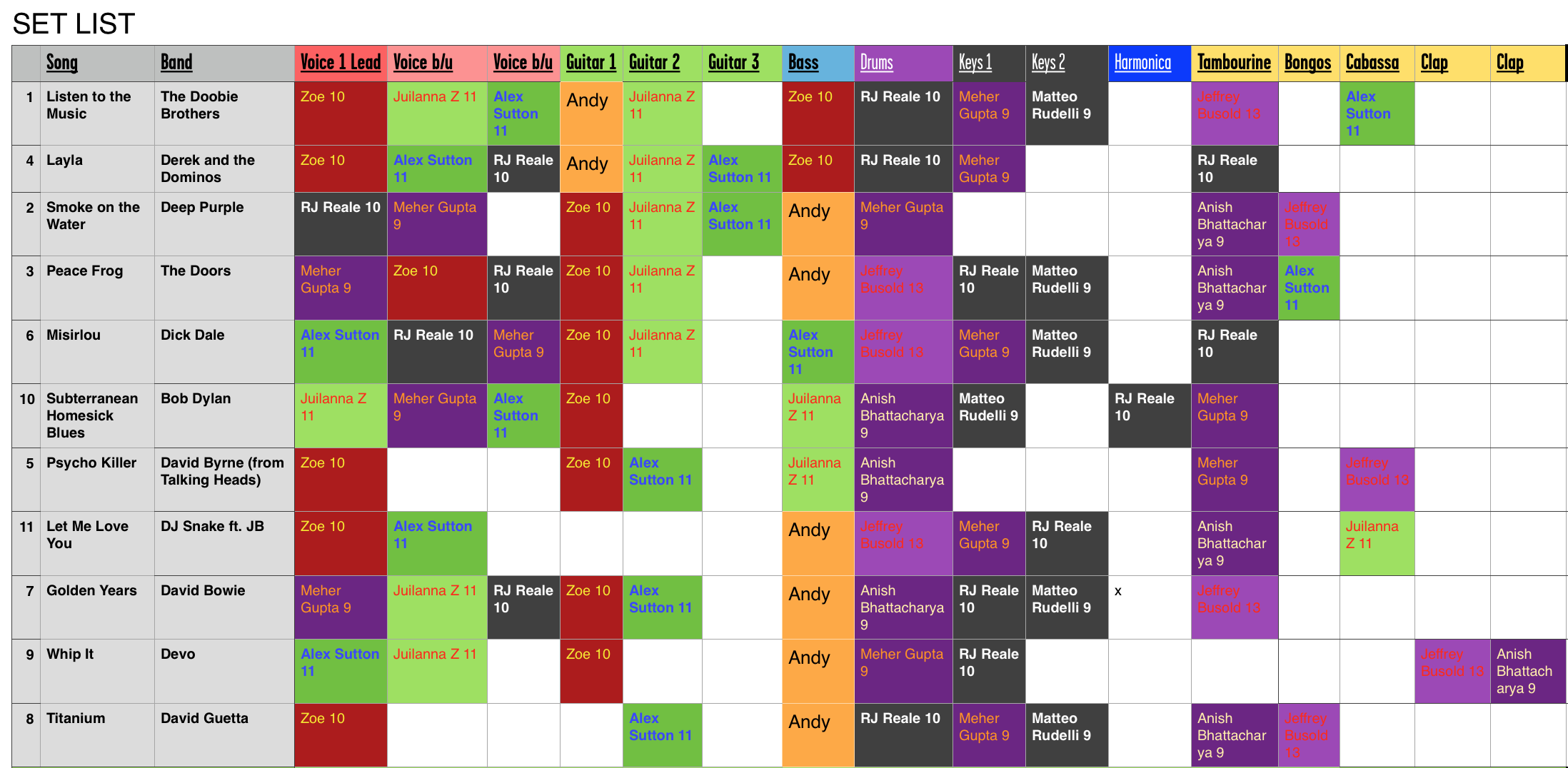 ---
Welcome to the D - Bands Show
Just made a bunch of additions/updates as of July 16--hope this info finds everyone well and is helpful. I put this info together quickly, so if you find any mistakes, let me know and I'll adjust accordingly.
Song Tutorials
Phase 1
Listen to the Music (Doobie Brothers)
Smoke on the Water (Deep Purple)
Phase 2
Psycho Killer (David Byrne of Talking Heads)
Phase 3
Subterranean Homesick Blues (Bob Dylan)
Let Me Love You (DJ Snake feat. Justin Bieber)
Visualizations
Keyboard Visualization Chart Page
Cast List
---
Last updated July 16, 2017
The casting is subject to change...everyone should be listening to all the songs.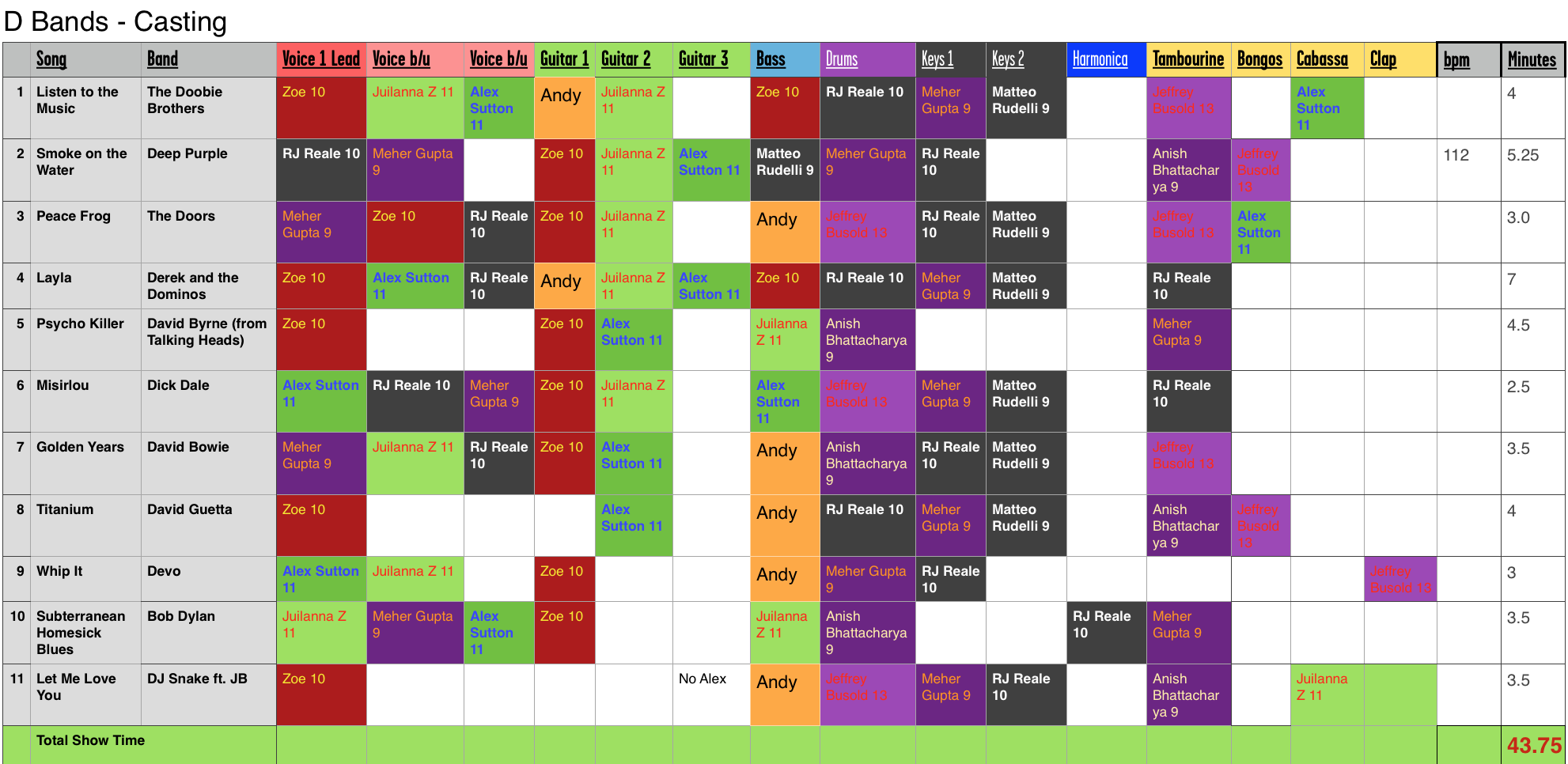 ---
Rehearsal Notes
Updated Sat. Aug. 12, 2017